On Nuea Art+Design,
illustration Architecture Design
Space, light and material,-and the experience of the use of the building are important for us. We will do illustrations to chase this ideals. The interior and the experience to use the space is our startingpoint.
We do illustration for Architecture Design.
Service for architecture design and 3D-illustrations in architecture.
We draw in planscale 1:100 and 1:200. We do also offer a service for construction-plans and details in planscale 1:50 and 1:20. We work in CAD-2D. Planing in BIM on request.
We work with the leading CAD/BIM-software programs Archicad 25/26 and Vectorworks Architektur 2021.
For 3D-illustrations we use Rhino, SketchUp Pro, and Cinema 4D to provide you with a full set of illustration-services.
One day work is about USD 260. Price on request.
In Deutsch:
Wir erstellen Vorprojekte, Projekte und Visualisierungen im Massstab 1:200 und 1:100.
Wir bieten weiter auch den Service von Bauplänen und Detailzeichnungen im Massstab 1:50 und 1:20 an.
- 1:200 Vorprojekte und Studien. 1:100 Baueingabepläne und Projektpläne.
- 1:50 Ausführungspläne als CAD-2D. Planung als BIM auf Anfrage.
- 1:20 Detailpläne, Fassadenschnitte und Küchenplan. 1:10- und 1:1 Ausbau-/Möbelpläne.
- Fotorealistische 3D-Visualisierungen: Innen- und Aussenperspektiven.
- Modelle in Karton, Papier und Holz von Hand. Oder digitale CAD-3D 'Holz'-Modelle mit dem Computer.
Wir arbeiten mit den CAD/BIM-Programmen Archicad 25/26 und Vectorworks Architektur 2021. Um Konzepte und Visualisierungen zu erstellen benutzen wir Rhino, SketchUp Pro und Cinema 4D.
Ein Arbeitstag ist +-USD 260/Tag. Wir bitten um eine Offertanfrage für einen pauschalen Preis.
Service 2D-illustrations Architecture. Above projects in year 2022.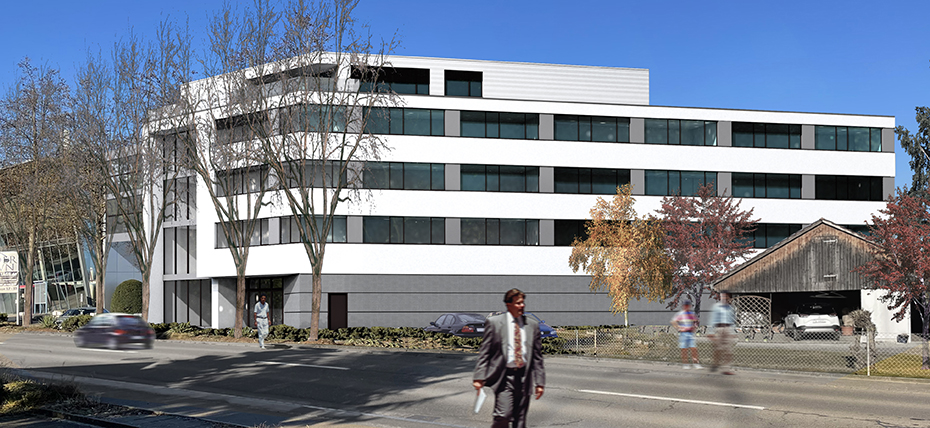 Illustration year 2022. Office building.
Illustration year 2022. Service building.
Illustration projectplan year 2022. School building.
Illustration plan 1:100/1:50 (SIA). Plan from an apartmentbuilding.
Service illustration Architecture in 3D. Blue hour, late evening.
Service illustration Architecture in 3D. Daytime.
Skypename:
live:ebneterdesign
Marcel Ebneter
E-mail: ebneterdesign@hotmail.com
Work done in the years before:
Projekt/Bau der Villa Merri in Weinfelden, 2015. All copyright 2022 On Nuea Art, Chiang Mai, Thailand.
Entwurf und Baueingabe. Bild: Aussendesign. Neubau Riegelhaus, Ottoberg bei Weinfelden, 2007.
Studie Neubau Loft/MFH. All copyright 2022 On Nuea Art+Design, Chiang Mai, Thailand.
Folgender Bericht: Ein aktuelles Beispiel von On Nuea Art+Design im Heft 'Das Einfamilien Haus'.
Construction from our own swiss valley in Chiang Mai, 2018-2019. Homebase of On Nuea Art+Design. www.ebneterswissvalley.com

All copyright 2022 On Nuea Art+Design, Chiang Mai, Thailand.